Millennials Send Real Estate Literally to the Dogs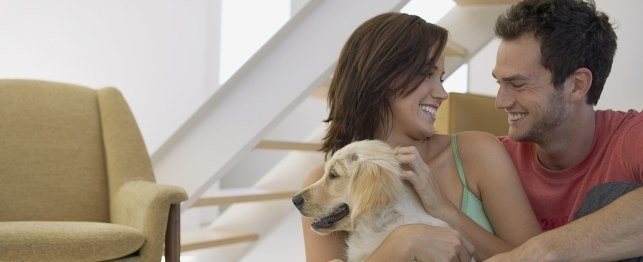 -A third of millennial-aged Americans (ages 18 to 36) who purchased their first home (33 percent) say the desire to have a better space or yard for a dog influenced their decision to purchase, according to a survey conducted online by Harris Poll on behalf of Sun Trust Mortgage.
Dogs ranked as one of the top three motivators for first-time home purchasers, and more millennials cited canine companions as a motivator than those who bought a home due to marriage (25 percent) or the birth of a child (19 percent). Historically, the latter two – both major life changes – tended to push young adults into homeownership.
Only the desire for more living space (66 percent) and the opportunity to build equity (36 percent) were identified by more millennials as reasons for purchasing their first home.
Real estate agents seeking millennial clients might boost their efforts by appealing to young adults' canine-loving attitudes.
"Millennials have strong bonds with their dogs, so it makes sense that their furry family members are driving home-buying decisions," says Dorinda Smith, SunTrust Mortgage president and CEO. "For those with dogs, renting can be more expensive and a hassle; homeownership takes some of the stress off by providing a better living situation."
Among millennials who have never purchased a home, 42 percent say that their dog – or the desire to have one – is a key factor in their desire to buy a home in the future, suggesting dogs will also influence purchase decisions of potential first-time home-buyers.
"Millennials are trending toward home-ownership," Smith adds. "Demand among millennial-aged, first-time home-buyers is robust, and we expect them to continue adding strength to the housing market."